General Contractor in Danville VA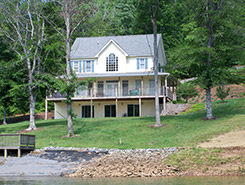 Since 1994, Poteat Construction Inc. has been Danville, Virginia's foremost provider of green construction, excavation and remodeling services for both residential and commercial buildings. We are EPA registered, provide certified lead paint removal and specialize in historic renovations to bring quality work to any project.
Expert Building Contractor in Danville VA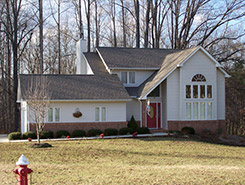 Whether you're breaking ground on a new commercial facility, building an exciting home addition, remodeling an outdated restaurant or carefully restoring a historic building, it's important to find a building contractor in Danville, VA, that you can trust. Poteat Construction Inc. provides excavation, construction, remodeling and renovation services of the utmost quality to ensure that your project is handled carefully and competently, whatever its scope or focus. Our portfolio includes countless examples of both impeccable new construction and quality renovation for projects such as medical facilities, restaurants, doctors' offices and custom-built green homes.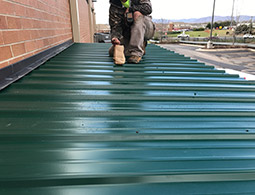 As your general contractor in Danville, VA, we run a tight team of highly skilled professionals specializing in all aspects of responsible, eco-friendly excavation and construction. We are licensed, bonded and insured for your protection, and registered with both the Environmental Protection Agency and EarthCraft for green standards in commercial and residential construction. We specialize in careful renovations for historical building restoration projects, and we work directly with the Iowa manufacturer of the highly regarded Pella windows to bring them to you at factory discounted prices. We have become renowned in the greater Virginia area for our quality craftsmanship, reliable work and credentials and services such as:
We've been serving the greater Virginia areas for over 20 years.
We proudly work with the Danville Chamber of Commerce.
We are registered with the EPA.
We are registered followers of EarthCraft's housing standards.
We are certified in lead paint removal for your safety.
Areas Served
Danville, VA
Dry Fork, VA
Keeling, VA
Lynchburg, VA
Martinsville, VA
Ringgold, VA
Roanoke, VA
South Boston, VA