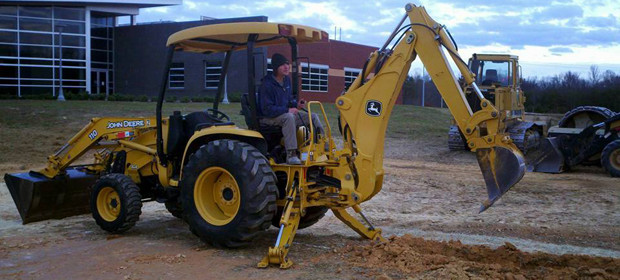 Commercial and Residential Excavation Services
We also provide excavation services for our building site projects. Rather than having to hire another company to prepare your site for construction, we can do it all for you! Every construction project relies on quality excavation in its initial phases, to make sure the project itself has a sound foundation and can progress safely towards the build phase. At Poteat Construction Inc., we're the premier resource for comprehensive commercial and residential excavation in Danville, VA, including site prep services such as land grading.
From the smallest business establishment to entire strip malls and far-reaching commercial lots, we have the essential experience, resources and capabilities required for commercial excavation in Danville, Mountain Hill, Whitfield, Vandola, and Ringgold, VA. As experts with more than 20 years in the industry, you can count on our crews to excavate your site to the required specifications of your development plan. Our team works quickly and efficiently to keep your projects on time and within budget.
Are you building a new home? Having a new septic system installed? Prepping your land for a new addition? Poteat Construction Inc. is here to help! With years of experience regarding residential excavation in Danville, VA, we're a premier choice when it comes to prepping your land for whatever changes may be coming. Moreover, we can even assist you in coordinating the hauling and disposal of debris, to help facilitate a more efficient and safe jobsite.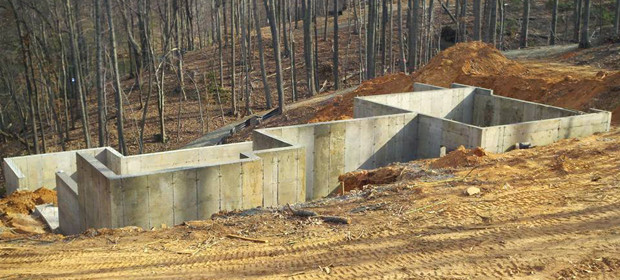 Excavation and site prep, done right
If you're in need of experienced excavation services, performed by professionals with a multitude of experience and the necessary equipment, make Poteat Construction Inc. your first and only choice. We're proud to have worked alongside contractors and developers in both residential and commercial settings, to provide exceptional excavation and site prep services.
For more information about any of the residential and commercial excavation or kitchen and bathroom remodeling capabilities we're pleased to be able to provide or to inquire about a quote, please contact us today by calling 434-441-0082.